Let's Collaborate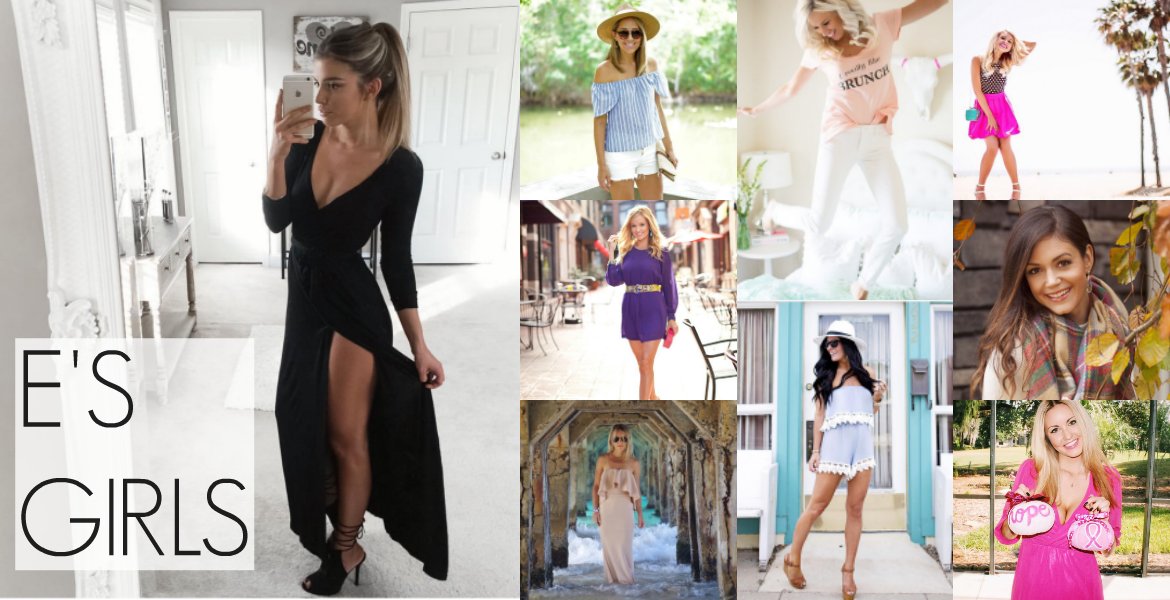 Earn cash and clothes collaborating with E's Closet
Calling all influencers … do you have what it takes to be an E's Girl? We're always looking for amazing bloggers and social influencers to be part of the E's Girls family. So what does that mean? It's simple! Share E's Closet with your followers to earn cash and clothes on every sale! We give you a sleek online dashboard that tracks your earnings, where you can see every click and purchase in real time. Access your dashboard from your mobile, home or school anytime to see how your sales are going. Blog it, tweet it, snap it, pin it ... and track the success of each on your dashboard while you relax by the pool! It does not get any easier than that!
As an E's Girl you will receive:
1. 10% commission on every sale.
2. $50 in store credit for every 10 sales
3. 30% off all merchandise purchased for personal use (for influencers exceeding sales of $300 per month).
4. Industry leading one year tracking cookies, to earn over and over on repeat customers!
5. Access to contests, bonuses and excellent networking opportunities!
6. RewardStyle integration for cross platform selling.
Get Started now!
1. Set up your online dashboard by clicking the signup link below.
2. Immediately after approval, you can use the resources in the dashboard to start spreading the word and earning cash!